Before we get started, since this is my first time back since Monday's annoucement, I'd like to thank my readers for their support and condolences after I shared a college sorority sister passed away over the weekend. I attended the viewing and it was very comforting to see and visit with my other sisters and share memories we each had of times with Dianna. It was definitely very tragic, she was only 33 and a vibrant person full of personality. I think we are all still reeling from the shock of it all, she was a very private person and only a handful of people even knew she was sick. Finding all your comments along with thoughts and prayers in my inbox when I returned really meant a lot.
While the week started on a very sad note indeed, it was followed almost immediately by one of the happiest events...the birth of a new baby boy! Not mine, not yet ☺, but the first child of my younger Godbrother Micheal and his wife Jessica. They welcomed an adorable sweet new love, Benjamin Michael on Monday. This week I noticed that three party goers shared handmade stuffed animal projects that I thought were the cutest! I've tried my hand at handmade softies myself, with varying results but all of these are very gift worthy indeed!
Over at
Karima's Crafts
you'll find a tutorial on how to make one of these handmade owls. Her daughters even made their own, looks like a fun beginner hand sewing activity.
At
Muffins & More
, a white unicorn one with a pink horn and a green saddle was requested from the Easter bunny. I'd say that's one bunny that really came through! You'll have to visit Ms. Muffin's blog to read the cute bit about what her daughter had to say when she got it.
And if you're not much of a sewer but still want to give handmade, Morela at
My View-Finder
has made this delightful Prarie Doll Laura. I loved that series, I still have all mine in fact, and the bonnet is so sweet! She sells this doll and others, like a really cute puppy, through Etsy.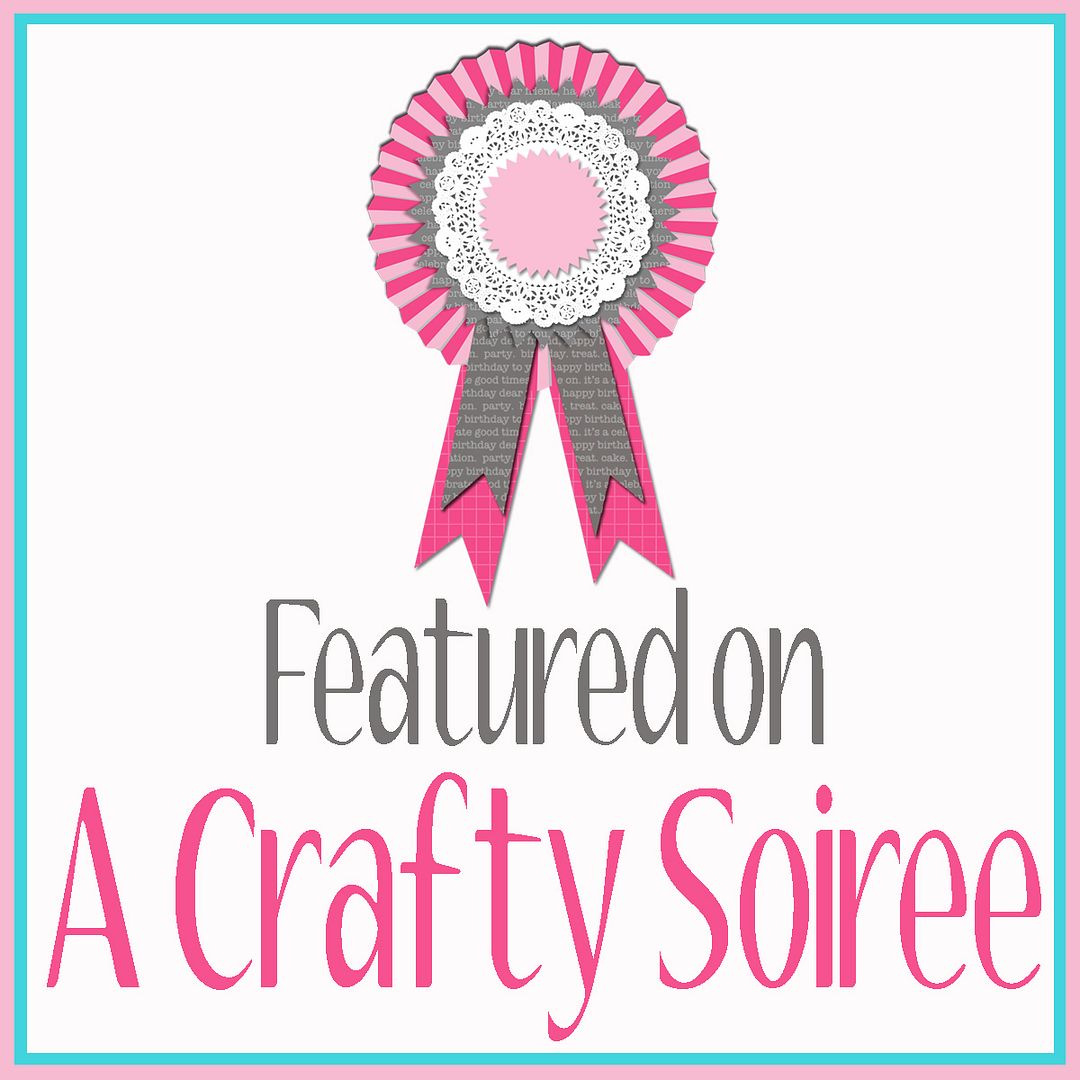 Ladies, for being our features this week, we're happy to offer you our special Crafty Soiree Ribbon! It's yours to proudly display! Don't forget to check out today's Crafty Soiree post at
Yesterday on Tuesday
, we both pick three participants to feature each week so you might have been featured by
Malia
. But you'll have to visit her to find out!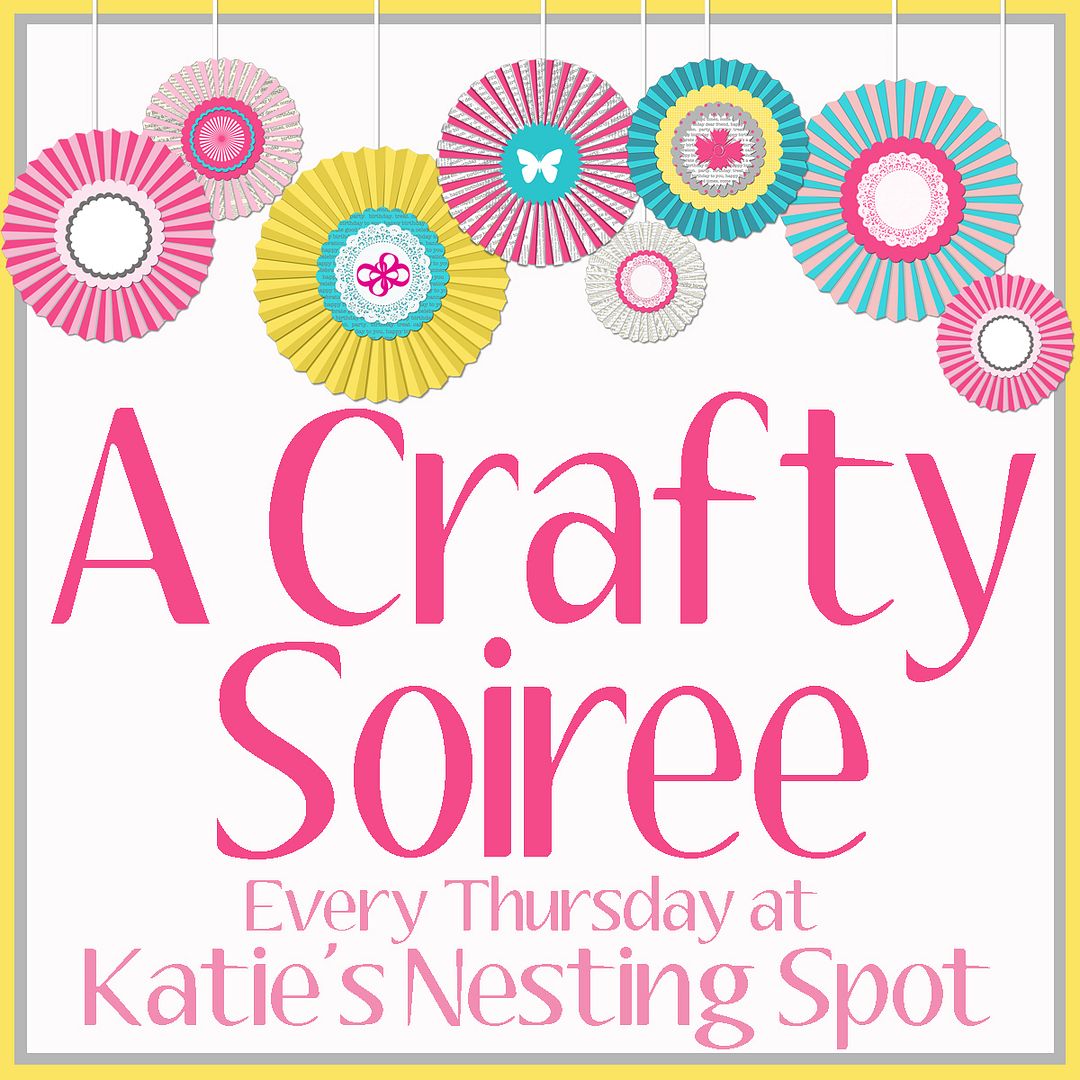 Now it's your turn to link up! The linky will be open for a week, so you have plenty of time to join us! Here are some guidelines for our guests:
Link up your creative projects! Crafts, Kid Crafts, Decor, Recipes, Sewing and Organizing tips are are welcome.
Add up to FOUR links to share, you can link up projects from your archives, but please make sure it's not something you've previously linked up to A Crafty Soiree AND you add a link back to the party!
Add your links to the specific posts and not your blog's homepage.

Add my Crafty Soiree button above or link back to me in your posts

, so others can find us and join in!
Please comment on the post linked up in front of you. All partygoers love meeting new friends... don't just stop there...if you see something that catches your fancy-- stop by and say hi!
Please consider following the hostesses, me and Malia, we want to get to know our guests.
Most importantly... enjoy yourself and have fun!
Don't forget, A Crafty Soiree is hosted on two blogs, so when you link up on one your link will automatically show up on the other one too! Please note, by linking up to A Crafty Soiree, you're giving permission to feature your project and photos in the future, with proper credit of course☺