It's been awhile since I've indulged my love of papercrafts here on A Crafty Soiree, this is my main creative "drug" of choice and it's hard not to pick something from this area of crafts to feature every week. But since I do try to showcase a variety of projects I resist...most of the time :)
So many fun things on this page from
Heather Leopard...A Day in the Life of My Party of Five
. Misting is uber trendy and something I've got to try. Plus I just can't get enough of the stitching added to the waves. Can you believe she used five different colors? I'm so lazy, that whenever I bother to drag out the machine, I usually use whatever color is already threaded!
Next up is this awesome 4th of July Magnetic frame from
Heather at Crafting the Night Away
. It is just gorgeous and I love the layering of embellishments.
Jody from
Meaningful Mama
made these lovely pinwheels and has a well done tutorial so you can too. A bunch displayed together would make a cute centerpiece. Her daughter helped her and it's a fun craft with me project...I'm thinking this is one project that should be added to all our Summer Buckets lists!
Printable parties make papercrafting easier while still allowing you to put your personal touches into your celebration. Steph from
Pocket Full of Buttons
went all out on this fantastic Sweet Shoppe birthday party. She made everything cute from the wrapped juice boxes to the jelly jar drinks with striped straws. Even her daughter's dress is themed up!
Here's the wild card in the mix, a Garden Gazing Ball from
Etcetorize
, made from a light fixture and mod podged on butterflies. Now that's what I call thinking outside of the box!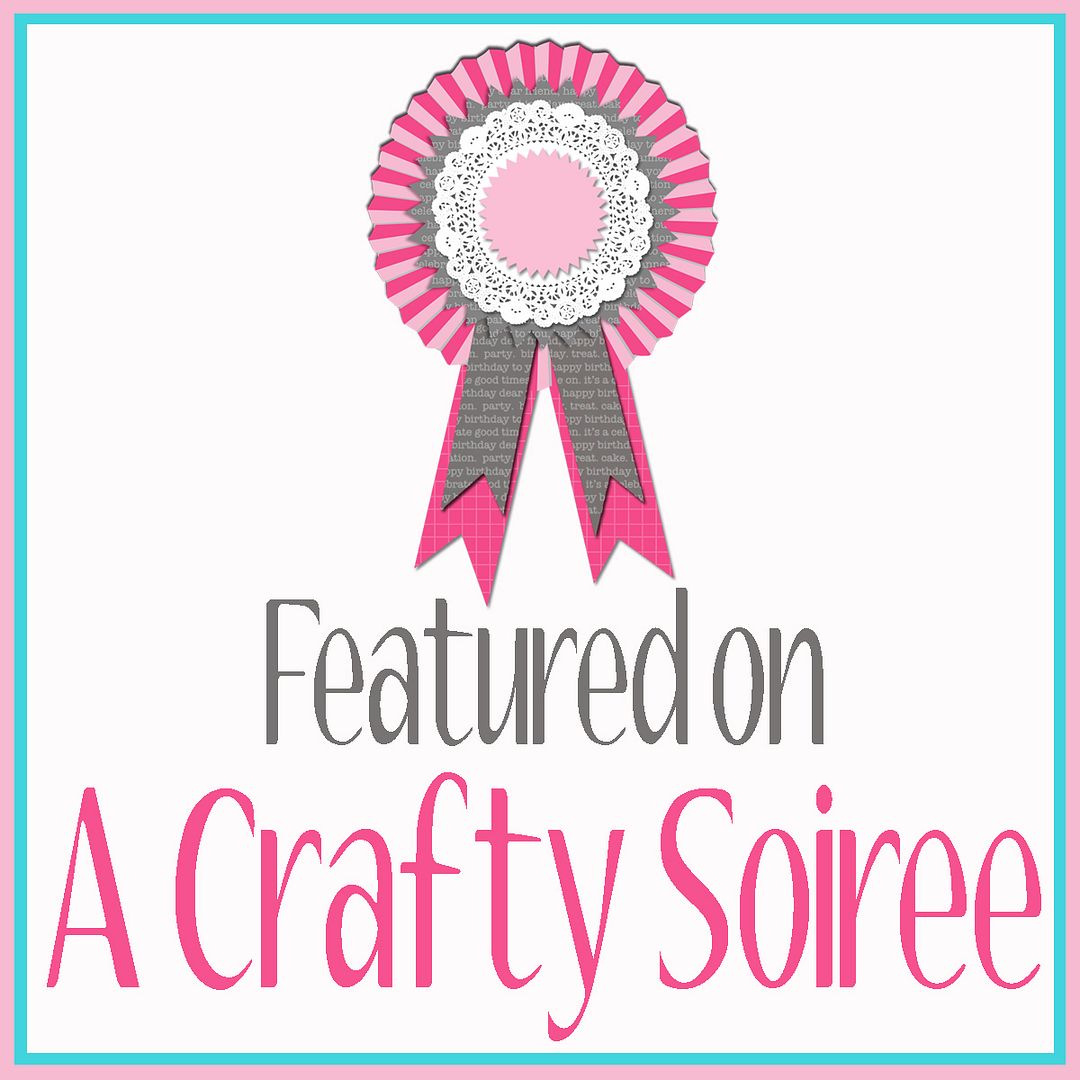 Party Guidelines
1. Link up to four of your creative projects (No Etsy stores or other linky parties pretty please).
2. Add your link to the specific posts not the main URL.
3. Add a "Crafty Soiree" button to your blog or posts.
4. Please comment on the post linked up in front of you. All partygoers love meeting new friends... don't just stop there...if you see something that catches your fancy-- stop by and say hi!
5. Your hostesses would love it if you'd follow us. You can find Malia
here
.