Another week, another Crafty Soiree, our first for February when it's all about love! Love can be just a step away from obsession don't you think? But sometimes it can be healthy, right...right? That's what I tell myself when I think about how each of the following features relates to one of my obsessions.
In my dreams, my home looks like the pages of a Ballard Designs catalog and one thing I've always wanted are the beautiful big cork boards from them. Now I can get the same look, without the hefty price tag, isn't this Travel Map Cork Board from
Just a Little Creative
fun?
I finally broke down and added Angry Birds to my NookColor and my daughter, and my husband too - although he won't admit to it, are now obsessed. I got the biggest kick out of these Angry Bird Tiles from
Moments with the Montano's
.
Talk about obsessions, seriously this thumbnail from
Signs by Andrea
had me at "Pinterest", LOL! I think this is one that for many of us, would really be saying something. I don't know about you, but I love Pinterest. So if I love you more...well consider yourself lucky!
Anyone who's been reading my blog for awhile knows about my healthy obsession with handprint projects. Just love them, each and every one! If you're going to make art, it might as well include those itty bitty finger and chubby little kiddo palms! Love how perfectly the Sea Life Hand Print project done at
The NY Melrose Family
matches their bathroom's theme. And while you're there check out the fun
Standing Photo Block
she also did recently.
Well no list of my obsessions could ever be complete without bringing up paper crafts, I got the room full of paper and tools to back that statement up! Aren't these Guess Hoo Loves You matching Gift Bag and Card from
Silver Boxes
just adorable?
Well ladies, I'd like to thank each and everyone of you for proving I'm not alone in my obsessions! Grab your Featured On Button and display with pride!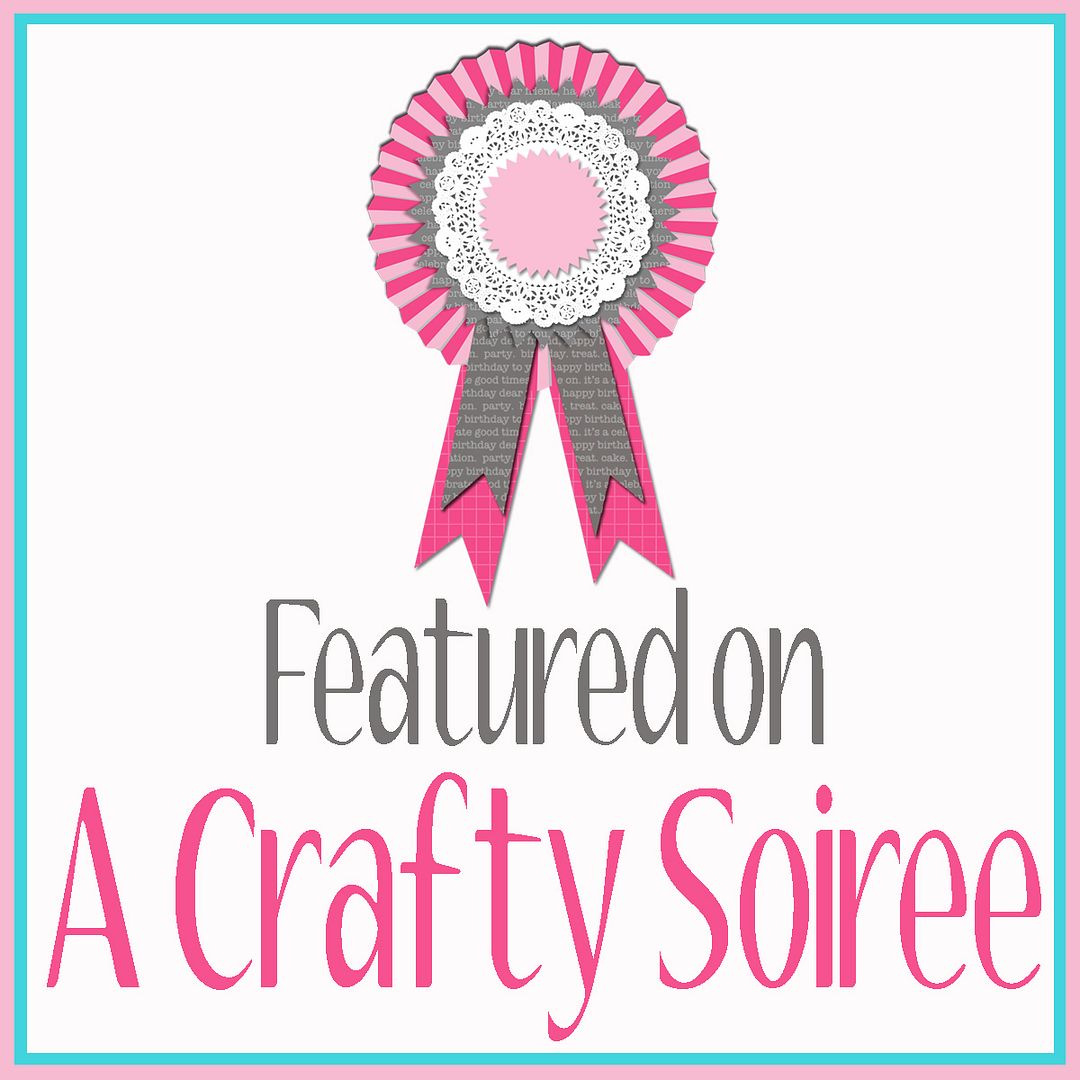 Party Guidelines
1. Link up to four of your creative projects (No Etsy stores or other linky parties pretty please).
2. Add your link to the specific posts not the main URL.
3. Add a "Crafty Soiree" button to your blog or posts.
4. Please comment on the post linked up in front of you. All partygoers love meeting new friends... don't just stop there...if you see something that catches your fancy-- stop by and say hi!
5. Your hostesses would love it if you'd follow us. You can find Malia
here
.