Hello, Hello, Craftsters! I'm looking forward to seeing what you've been up to as summer starts to wind down. I saw my first fall decorations at the store this week, which I was not prepared for! I'm not ready for school to begin, how 'bout you? Link up below and leave some comment love for this week's features! See you soon :)
Wendy made this while participating in a sew along and I especially like how she included special fabrics and pieces.
Isn't this amazing? Really, there isn't much more you can say other than that. Amazing!
This has to be one of the most fabulous tea parties I've ever seen. You've got to visit and see all the beautiful eye candy! I'm ready to sit down on one of those big pillows aren't you?
Paris in Springtime Painted Window from
Artsy VaVa
I love the big colorful blooms with the iconic Eiffel Tower in the background. This window was done for a client but if I could paint this well, I don't think I'd be able to part with it. It matches the inspiration bedding perfectly!
Anyone tired of the chevron craze yet? Yeah, me neither! Here's another one to add to your to do list! At first I wasn't sure if the quote would stand out enough against the pattern but it turned out quite striking, wouldn't you say?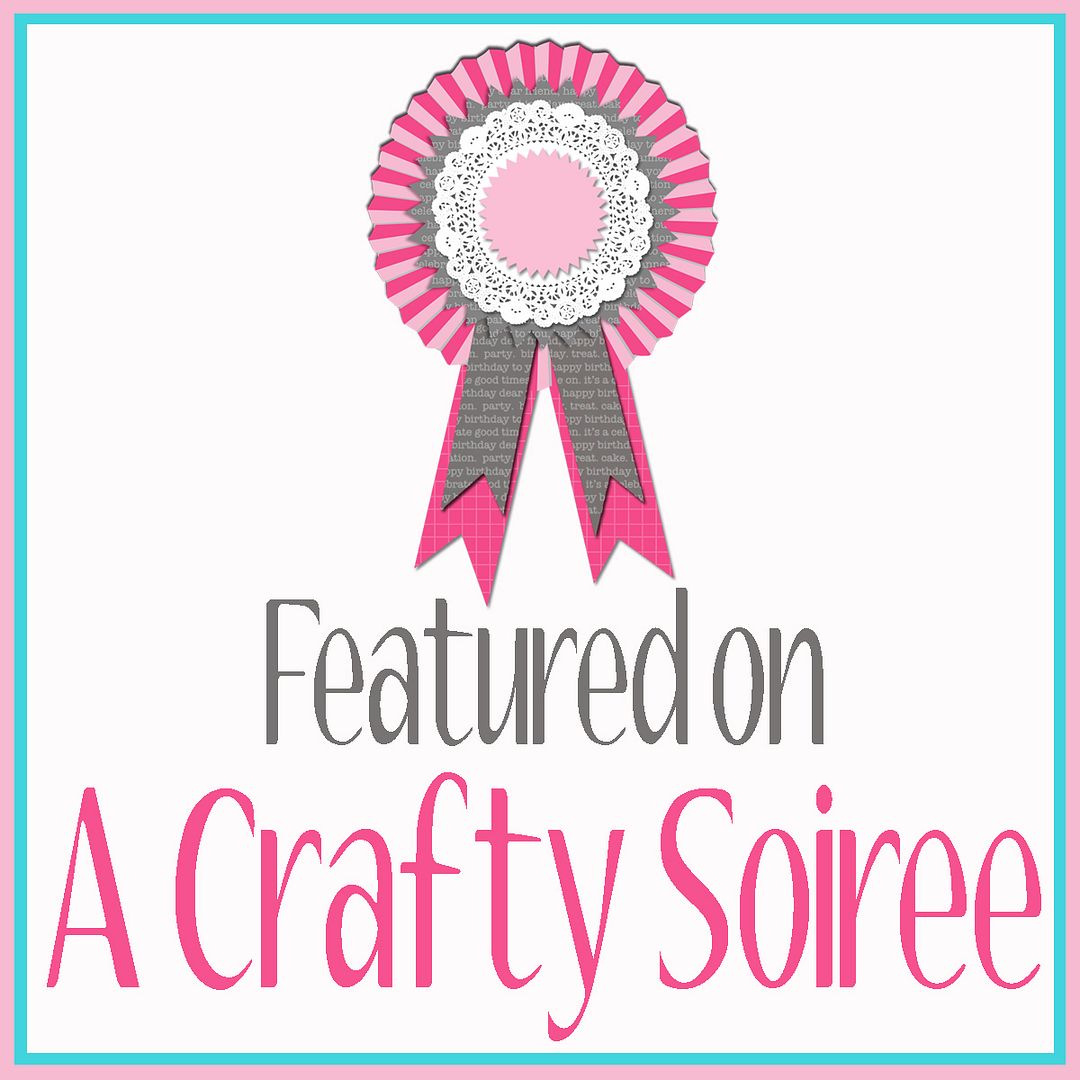 Party Guidelines
1. Link up to four of your creative projects (No Etsy stores or other linky parties pretty please).
2. Add your link to the specific posts not the main URL.
3. Add a "Crafty Soiree" button to your blog or posts.
4. Please comment on the post linked up in front of you. All partygoers love meeting new friends... don't just stop there...if you see something that catches your fancy-- stop by and say hi!
5. Your hostesses would love it if you'd follow us. You can find Malia
here
.