I'm really excited by all the shops that signed up for my side bar event. It was kind of an on a whim decision to see if anyone wanted to do it. I was secretly a little worried no one would! Glad I was wrong and excited to help get the names of these shop owners out and spread the word about their products.
So like I said, I really like to support independent artisans when possible. It's nice to know your purchases are going to support an individual and their family. Plus as someone who is passionate about memory keeping and scrapbooking, it gives me a lot of satisfaction knowing I'm helping someone else live out their dream of doing their passion for a living.
Each of the following businesses will be featured on my sidebar all month long and into December. I hope when you start thinking about holiday gifts you'll check one of them out first! I've been to each one and have found lots of great things. I've found lots of new favorite shops and I'd like to feature "My Pick" for each one below.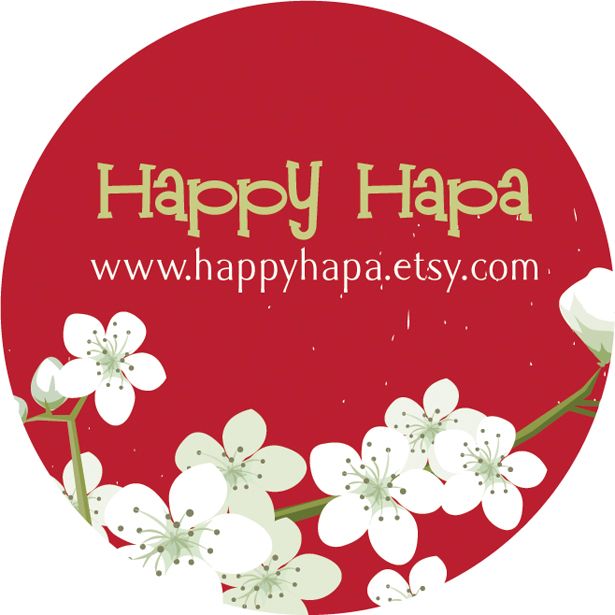 It was easy to pick out my favorite thing at
Happy Hapa
, it's gotta be Sharon's camera straps. Why, you ask? Because I already own one :)
One a lot like the
Aloha Hawaiian Print Patchwork Camera Strap
. Mine just doesn't have the cap pocket, because I like to keep mine strapped to the camera. Mine is also a custom size, made to the size I requested. Love it!
The camera strap isn't the only thing we've gotten from Sharon. We also have an awesome
car organizer
, that Sharon helped me find the perfect fabrics for. Most recently we got some fun
Barbie dresses and a mermaid towel
that's the envy of every other little girl at our neighborhood pool.

Step at
Sew Fierce
is another blogger I met and then found out about her shop. She makes beautiful outfits for little girls and great accessories for babies too. We are lucky enough to have a
twirl ready skirt
and a
wipes case
that matches,
sun hat
, and a few
outfits
. I could never in a million years sew anything nearly as nice as Steph. So when I want a special outfit, I don't even try. I just browse her shop.
My Pick:
The
Lilac Breeze Halter Dress
, because I love the double layer look and the ruffles. It's so pretty and girly, perfect for the summer days we'll soon be missing so much in the Midwest.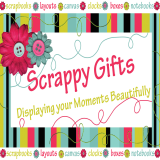 Maryanne from
Scrappy Gifts
is the third blogger I regularly read and visit online. I often participate in her monthly Online Crops and have won a few prizes from her. The
scrappy canvas
is in my daughter's room and the
scrappy box
she made us is in my office. If you missed it, check out her
guest post from last Friday
.
My Pick:
Definitely the
Scrappy Box
, it's such a unique way to show off your favorite photos. I love that it's interactive and visitors to our home always think it's just the neatest thing ever. Get the laminated version, because you and your friends won't be able to put it down. It's going to be handled and looked at constantly.
The blogger behind Love Notes by Lauren is a newlywed preschool teacher doing crafts, going to school, and loving fashion. Her shop is called
Lulu's Little Loft
and in this virtual loft you'll find signs, banners, artwork, frames, design, invites, and more.
My Pick:
You and Me Word Board
- I love the look of hand lettering but never like it when I do it. Lauren's is such a fun mix of eclectic handwriting styles and all the different phrases are so sweet.
Suzy from
Suzy's Artsy-Craftsy Sitcom
specializes in Ukrainian Eggs. They make fabulous, unique Christmas ornaments and gifts. If you've never seen Ukrainian eggs before you won't believe how impressive they are, really gorgeous! She'll tell you a little bit more about them in her guest post Friday.
My Pick:
Two Turtle Doves-Ukrainian Egg
: I love the motif and colors of this one of a kind egg representing a line from one of the season's most famous songs. Series of dyes and bees wax went into creating this fabulously decorated goose egg. I am fascinated by the technique that goes into creating these!
Amy from
One Artsy Mama
stocks her shop with a combination of things she makes. She focuses mainly on jewelry, with an emphasis on modern, personal family jewelry for moms, grandmothers, and the other women in your life. She also does blog buttons/headers/other graphic design. Amy will be here next week with a tutorial on how to make her Pop of Color Earrings.
My Pick:
Sweet Peas in a Pod Necklace
: This pendant caught my eye right away. Now that I have two kiddos it would be a fun mommy necklace to represent both of my little loves. This necklace can be customized with up to four glass beads to fit your family. Amy also has another family jewelry options, a
cute nest
and
birth stone necklaces
. Her wrapped wire style is really quite dainty looking, very feminine and pretty.

Maureen's story behind
Release Me Creations
is so moving that I think she can tell it best. Here's what she emailed me:
I have been crafting and selling jewelry and accessories on Etsy for almost three years. The story behind how I got started is a sad one, but it is one that out of something negative and sad, came something positive and happy.

In April of 2009 my Dad was diagnosed with Stage IV Cancer. Eight months later, on January 2, 2010, he passed away after an incredibly brave and difficult battle with the disease. His loss to me was, and is still a crushing blow to my heart. He was a pillar of strength in my life. But from his ordeal, I learned how important it is to take advantage of every minute we have here on this earth. It made me realize the value of appreciating everything, and everyone I have, and how fleeting our time is here. Perhaps most importantly, I realized the importance of doing in those minutes the things that make your heart happy.
I began crafting jewelry while I was staying with my parents during my father's last months of life. In my down time I needed something to channel my energies in a positive way. I needed a distraction, and a release. I suddenly felt the urge to begin crafting jewelry. Call it chance, call it coincidence, or call it fate. All I know is that creating jewelry for me has become my meditation, my peace. I put so much of myself into each and every piece, that it creates an incredible release for my heart, mind, and soul. Thus, the birth of Release Me Creations.
I know WOW, right?! Not only does Maureen have a meaningful story, a lot of her gorgeous jewelry pieces have meaningful imagery. My pick is the
Banksy Style Balloon Girl Necklace So Fly Bright Silver Image Silhouette Academy Awards Pendant
and will be part of the 2012 Academy Awards gift lounges so you may see your favorite star wearing it soon! As the mother of a daughter, I think it would be a wonderful piece to give her to encourage ER to always try to fly after her dreams, wishes, hopes, etc. It was seriously hard for me to just pick one from Maureen. I am also oddly attracted to the
Nautical Dive Helmet Brass Pendant
, it's just so quirky!
Please come back tomorrow for Part 2 of the feature on the talented Support Handmade participants.