Hello Friends! It's that time of the week again, time for partying with all my favorite crafters! What have you been working on lately? I feel like it's been way to long since I've been able to work on my own projects. All summer seems to have been taken up with getting ready for birthday parties! Are you beginning to think Back to School? I need a fun project to celebrate my daughter starting first grade next month, do you have one or one to suggest? Link me up in the comments, or even better add it to the linky!
We all have collections of stuff hanging around the house and April's simple but graphic display is an ideal way to put them front and center! We take the time to cultivate collections like these, they deserve to shown off. On another note, I like the idea of heart shaped rocks so much that I think we'll have to start our own. That groaning sound you hear in the background is my husband, who thinks I have quite enough!
This thick chunky "board" book made out of MDF is such a good way to make something sturdy enough to stand up to little hands!
Darn it, if I didn't just send ten or so containers from dried up Play-Doh to the recycle center! I had no idea they made such colorful and kid friendly homes for your child's art work! This is such a simple idea and yet so genius that it's just another bit of proof why bloggers are so awesome!
It was a surprise to see this tutorial linked up last week, I had acutally just been searching for a how to! Most of what I found involved getting large sheets of beadboard and cutting it down. If that seems like a bit much for you to tackle, as it did to me, then you'll love the tips Brook has for you...and the more managable way she has found to get the same great look!
We just had a first birthday party too, so I really enjoyed seeing the menu she put together for her celebration. Figuring out the meal is always the hardest part for me! The fruit and donut kaboobs caught my eye right away, how fun are those?! Plus the drink station she put together is super cute as well as the Happy Birthday forks she found to use. Looks like a fun breakfast party!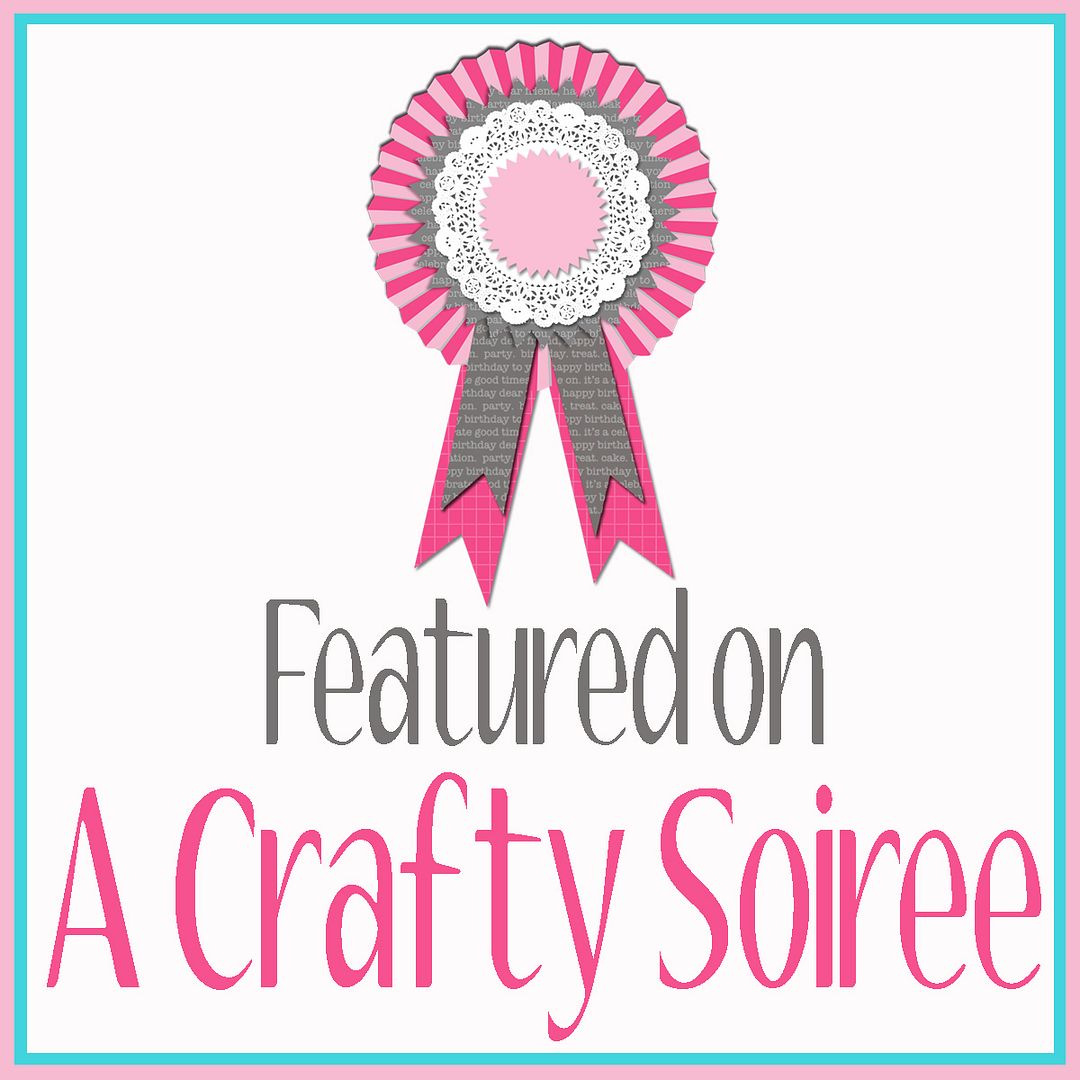 Party Guidelines
1. Link up to four of your creative projects (No Etsy stores or other linky parties pretty please).
2. Add your link to the specific posts not the main URL.
3. Add a "Crafty Soiree" button to your blog or posts.
4. Please comment on the post linked up in front of you. All partygoers love meeting new friends... don't just stop there...if you see something that catches your fancy-- stop by and say hi!
5. Your hostesses would love it if you'd follow us. You can find Malia
here
.