Hi Friends! First of all thank you to everyone who left a sweet comment or sent me emails to cheer me up after the difficult week I had. I really appreciate it and it meant so much to me!
And now back to this week's A Crafty Soiree, as you know it's my favorite post of the week because it gives everyone a chance to shine! I just love seeing your crafty talents! Here are this week's features:
Mess for Less
- This combines two of my kiddo's favorite things popcorn and cake. It can't get better than this! We are so gonna make this during our next play date!
Or So She Says
, a post by Veronica of
Nine A Plenty
- I love this, it reminds me of a technique we used when I was still teaching when we gave out "Spot Ya'" tickets. What a nice way to reinforce how important kindness is! Like the label? Super cute isn't it? Head on over to get it for free :)
The Gingerbread Blog
- This little forest was so cute I just had to share! My daughter loves, loves, loves pipe cleaner crafts and she loves, loves, loves itty bitty things. She is just gonna go wild over these. I think our forest will be out year round and her Lego people will probably have the funnest looking trees in their yard, after we make some!
Pinkie for Pink
- Kid's art projects just never get old for me, I love them all and this little love tree is just so darling. I like surrounding myself with this kind of art so much more than anything you can get at the store. Wouldn't this be a wonderful decoration to bring out year after year?
Jojo and Eloise
: Okay, I so totally bought these exact same dish towels while thinking, "This would be the cutest fabric for a skirt and shirt." My mouth dropped open when I saw these!!! Now, my idea never went beyond an idea - because my sewing machine and I aren't on the best of terms. Now that I see Angelina's version, I'm glad I didn't even try. I would never ever have come up with anything so pretty! Now once I get better acquainted with my machine I know just where to go for the how-to!
To all my sweet crafty friends, thank you for coming by to share your creative endeavors! I'm looking forward to relaxing with a big cup of coffee and clickin' through your links!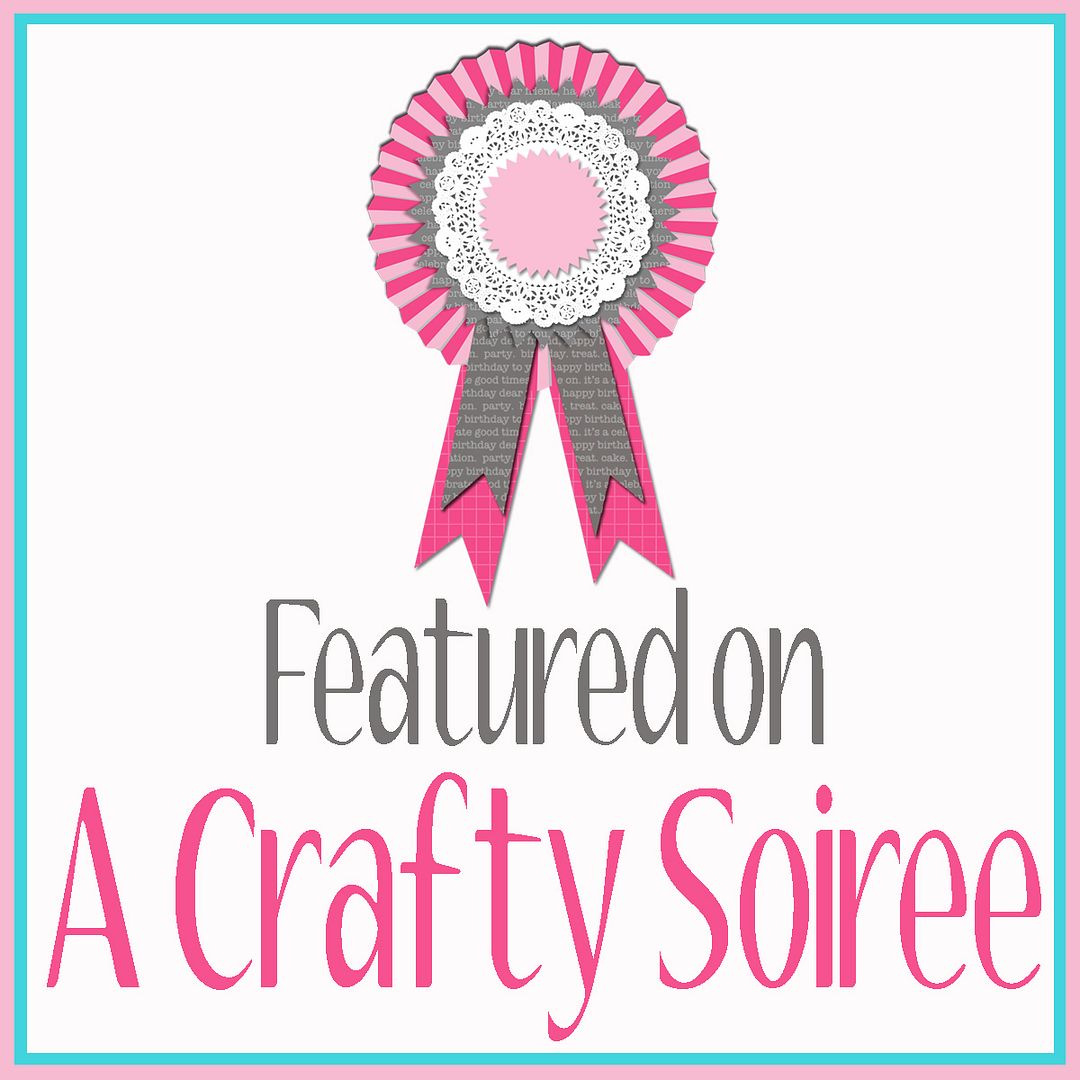 Link up to four of your creative projects (No Etsy stores or other linky parties pretty please).
Add your link to the specific posts not the main URL
Add a "Crafty Soiree" button to your blog or posts.
Please comment on the post linked up in front of you. All party goers love meeting new friends... don't just stop there...if you see something that catches your fancy-- stop by and say hi!
Your hostesses would love it if you'd follow us. You can find Malia here.