Hi Friends! I'm so glad to see you for the craftiest day of the week. I always love seeing what you have been up to, especially since I am in a bit of a crafting slump :( It started when I was sick for a week earlier this month and I haven't completely bounced back yet. It's totally zapped me of a lot of energy and motivation to create.
The Best Blog Recipes
and felt the need to run out and buy all the ingredients that day! S'mores are so yummy anyway, but how often do I get by a campfire? Now we can enjoy these yummies all year round!
Circus Berry
and fell in love, so simple to make too! I've gotta have a few empty jam jars laying around the house, just waiting for a new pretty glam life!
Artsy and Crafty Little Things
suggests using an pencil eraser to make a Bag of Hearts. I was thinking that it would be a fun technique to make other simple shapes like flowers for spring and that your kids might want to give this a try too.
Altered Artworks
, is also Valentine related. This washi tape covered candy holder that can morph into the cutest laundry money carrier ever, is such a fun little way to surprise your favorite college student. It would be a fun addition to a care package sent any time of the year.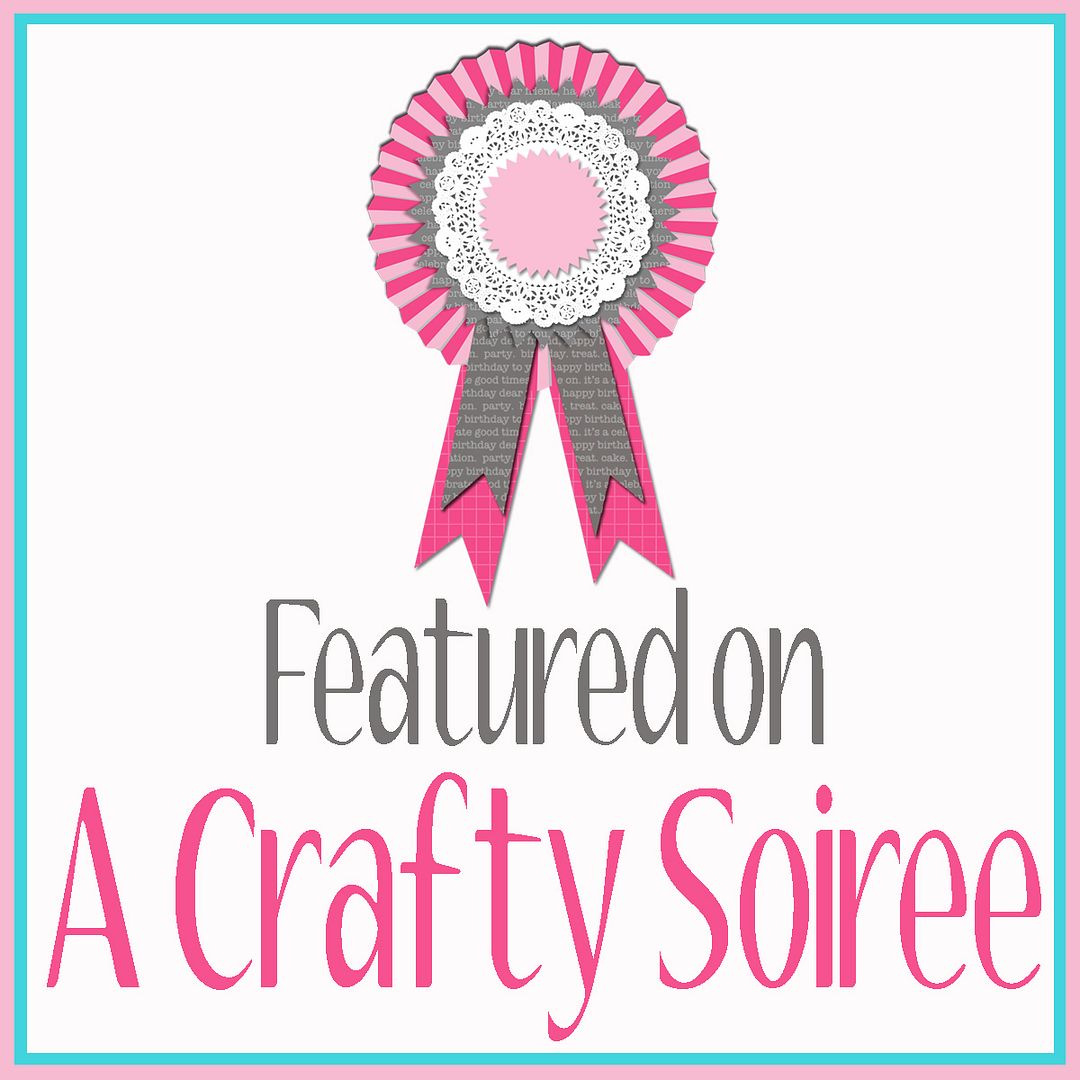 Link up to four of your creative projects (No Etsy stores or other linky parties pretty please).
Add your link to the specific posts not the main URL
Add a "Crafty Soiree" button to your blog or posts.
Please comment on the post linked up in front of you. All party goers love meeting new friends... don't just stop there...if you see something that catches your fancy-- stop by and say hi!
Your hostesses would love it if you'd follow us. You can find Malia here.