Hi Friends!
If you're in the Midwest like me, and got hit by snow this week, I hope it wasn't as bad as predicted and you've been able to dig yourselves out. We had six or more inches predicted at one point but ended up with about three. The lights went out three times for around five minutes each time so I was most worried about a cold night without heat. So glad it went back on and stayed on! We had a snow day yesterday and things were pretty calm around here. However, as of this writing our schools had not gotten their power back so we may be all at home on Thursday too.
We were in need of an uneventful day, after finding out that Brad's Grandma died Monday night. She's in Missouri and we had not seen her since
last Spring Break
. We were beginning to discuss making the trip down again the week after Easter when ER is off of school and are so sad we missed being able to see her one last time. I'm very glad we sent a recent batch of pictures and a handmade Valentine that I know she received and liked. Once again, I'm reminded of the fragility of life and how much each of our loved ones means. I hope you won't think me presumptuous if I urge you to all give yours a big hug today!
Now back to "business", although our weekly time together is too much fun to be considered "work" :) I had a super hard time picking just five projects to showcase this week! You are all truly amazing!!! I love being inspired by my crafty peeps, who have to be the most creative bunch of bloggers out there. Here is just a little of the awesomeness shared last week:
1 Hour DIY - Vintage Book E-Reader Case Tutorial from Strawberry Roan
: I love how this project combines both the classic and modern way to enjoy the written word!
Washer Flowers from Do Small Things with Love
: Remember the washer necklaces that were all the rage a couple years ago? Here's an updated way to use the same technique and create custom art.
DIY Condiment Caddy from A Typical English Home
: I love the resourcefulness of bloggers, when Andrea needed an organizer, she made herself one with MDF! Wanna know another neat thing about this project? It's been painted in chalkboard paint, so clever!
Free Pattern: Newborn Crown from Little Rays of Sunshine
: I could not, not share this darling itty bitty crown. Isn't it just the sweetest?! Wouldn't it make a really special photo prop for a newborn photo shoot?
DIY Michigan String Art from Andrea Arch
: Okay, I'll admit to being biased by sharing this one. Just had to share some mitten love from my fellow Michigander! She is lucky enough to live on the otherside of the state, where some of the nicest people I know are, along with beautiful tulip farms, and gorgeous sandy beaches. It well deserves the "heart" marking the spot.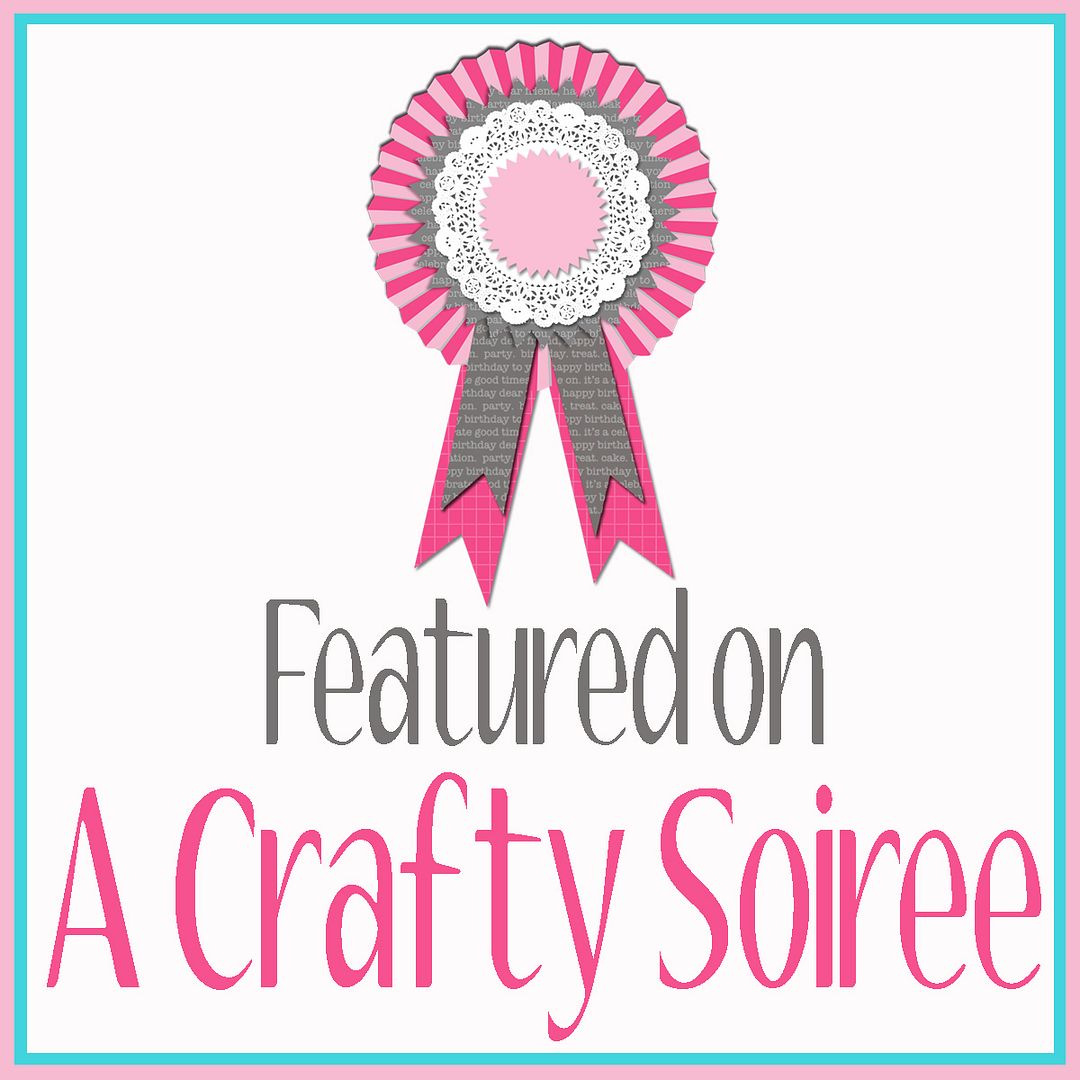 Link up to four of your creative projects (No Etsy stores or other linky parties pretty please).
Add your link to the specific posts not the main URL
Add a "Crafty Soiree" button to your blog or posts.
Please comment on the post linked up in front of you. All party goers love meeting new friends... don't just stop there...if you see something that catches your fancy-- stop by and say hi!
Your hostesses would love it if you'd follow us. You can find Malia here.