Did everyone have a great Fourth of July? We were busy all of this weekend, and it was hot and humid, summer has arrived! I decided to treat myself to a little bit of a blogging break too. But now I'm back,
and
I've got a cute little project to share with you! It's a summer themed mini book that fits inside a gift card tin, fun huh? It's kind of an ode to our favorite summer activities, the ones we find ourselves doing year after year.
See how my tin started out? I really liked the bright colorful stripes and knew it would be perfect for something summery. It's about 3X5 in size and the colors worked perfectly with a sheet of
embossed stickers
I already had from
We R Memory Keepers
.
Embossed means that part of the design is raised so they give my project some dimension without a lot of thickness. They're great for a project that has to fit in a small space, like this tin. I even liked the big title sticker,
"A Slice of Summer".
It is perfect because it showcases just a few highlights of the season. The basic design of the book is a simple accordian fold and was created out of just one sheet of
Bazzill Basics
cardstock. Click on the pictures to get larger view of each one.
Because I have limited space to work with, I put the bulk of my journaling on the inside of the lid, using simple captions throughout the mini book. Each caption is inked to help it stand out and some have a summer themed brad by
Making Memories
.
All the stickers are from that one sheet I already had, making it easy to keep things looking cohesive and from looking too busy. I kept things looking simple so the focus would be on the photos, these are from the past summers. I can't believe how much she's already changed!
Mini books like this are neat because they are like a little present; so fun to open, look at, and handle. I used
Glue Dots
to hold my pictures and the two pieces of cardstock accordion folded together, because I know they'll provide a strong bond. I also used them to stick one end of my book to the tin.
I won't have to worry about pieces falling off with repeated handling. I've used double sided tabed adhesive with mini books before; that's exactly what happened. Take it from me; just start with good strong
Glue Dots
so you won't be frustrated and have to fix things later!

Shared At: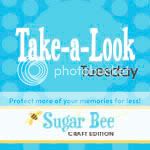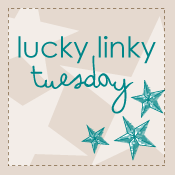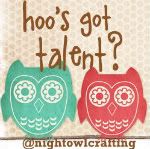 Disclaimer: The Glue Dots used in this project were provided to me for the
TwitterMoms and Glue Dots blogging contest
but is not my official Summer Bonding Project. While the Glue Dots used in this project were provided to me, I have and continue to use and purchase them myself.