Can you believe Thanksgiving is next week, one week from today in fact! Since so many of our readers, including us, will be off celebrating with family, Malia and I have decided to move
next week's A Crafty Soiree to Wednesday.
Before you head off to eat too much turkey, don't forget to join us and link up early!
I hope you have fun blog hopping around and getting some ideas for projects, perhaps a few to get the creative juices flowing for the holidays? I've found a few great ones with the kids in mind to get you started.
Happy in Red's
Drawstring Backpack Tutorial would be a great little gift to whip up so kiddo can bring their collections along with them but is so cute you might want to make one for yourself while you're at it.
Queen B Creative B's
Make Your Own Mosaic Art is so colorful and bright! I bet an older kid could tackle something like this. It'll keep them busy, give them an outlet for expression, and the finished product would make a great version of an upscale picture I drew for the Grandparent's refrigerator.
Jewelry Making Journal
shares another fun gift that kids can make, Best Friend Jewelry Shrinkies are a fun gift for a child to make for a special friend and I'll bet they'll love wearing them together! And when the necklaces are done, you can package them up in the idea below.
Sweet Boutique Home
has a great idea for all the Christmas cards that are soon to fill your mailbox. Turn them into mini boxes! There's a step by step photo tutorial to help you in the post.
We've talked a lot about Christmas, but I know that here in the US we have another big one coming up next week! It's easy for Thanksgiving to get lost in the shuffle, especially since the stores seem to think the holidays start at the end of summer! With so many of us traveling next week to see family, I thought you might like seeing this collection of Road Trip Entertainment from Taking Time to Create.
Safe travels everyone and congratulations to MaryAnne from the
Mama Smiles
Blog, you're our Downtown Tape winner!
Before we get sharing, just a reminder that next week we'll be starting A Crafty Soiree on WEDNESDAY NOV. 21, a day earlier due to Thanksgiving! Come by early and link up!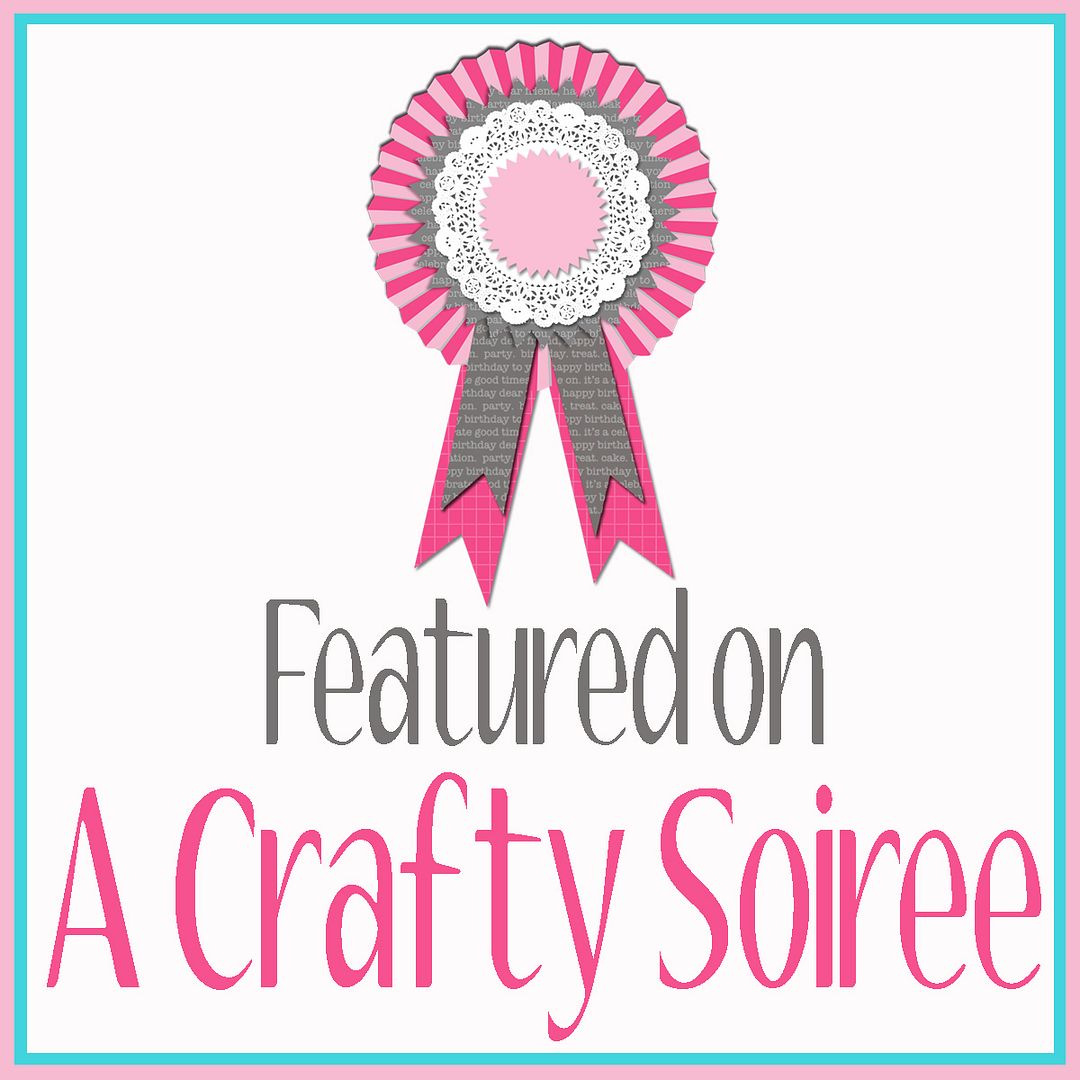 Party Guidelines
1. Link up to four of your creative projects (No Etsy stores or other linky parties pretty please).
2. Add your link to the specific posts not the main URL.
3. Add a "Crafty Soiree" button to your blog or posts.
4. Please comment on the post linked up in front of you. All partygoers love meeting new friends... don't just stop there...if you see something that catches your fancy-- stop by and say hi!
5. Your hostesses would love it if you'd follow us. You can find Malia
here
.