Hi Friends! I can't believe it's been a whole week since I last posted. Time goes by quickly, all my crafty time last week got taken up by trying to find our six year old some new bedroom furniture. Wow is there a lot out there, and a whole lot of it is pretty ugly! We need some asap because baby boy has been climbing up and out of his, yikes!
Here in Michigan it's been super cold, super windy, and either snowing - we had a snow day Monday which messed with my plans to photograph my Project Life pages, or pouring down buckets. Mother nature hasn't been able to make up her mind because after some freezing cold days we made it into the high fifties today. Not that I'm complaining. My point in all this rambling, is to note that it's currently not a good time of the year for furniture makeovers, and I am so jealous when I see what all of you do to flea market and thrift store finds.
Mary Anne's post
Never Judge a Book by It's Cover
had me wishing I could find a dresser just like hers to make over. It would be just the thing for our new big girl bedroom we're trying to put together. So jealous of the little numbered drawers inside!
I am also inspired by the DIY'ing being done over at
Life We Live 4
and Laura's DIY Floating Wood Shelf. Love the look and the finish!
The Threaded Valentine Tins by Natalie from
North Shore Days
would look just fabulous that floating wood shelf. I love that they're upcycled tin cans and their shabby chic coolness. They look like a fun gift to make for neighbors and family.
Another Valentine project that caught my eye was this Map Silhouette Art from
The Crafty Scientist
. It combines my love of maps and the very popular "boy" and "girl" shapes currently seen all over the papercrafting world. What a great way to make a personalized piece of art work.
Since I began this post with a gripe about the weather and we've got quite a bit of winter left, I thought I'd end with a project that brings spring to mind. Lulu's Tile shared a really sweet
Bird Specimen Pillow
. I really like the idea of taking the concept of specimen art and giving it a little twist. This pillow is intended for a nursery and has really darling details like the handembroidery on each of the little birds. That must have taken quite a long time, this pillow as truely made with love!
So friends, now it's your turn to share! I'm eager to come see all your beautifully made creations, and I'm heading to my very first Super Bowl party this Sunday and on the look out for a great (i.e. easy) dish to pass to take. So if you've got one link 'er up - even if it's an older post or suggest your favorites and help me out please!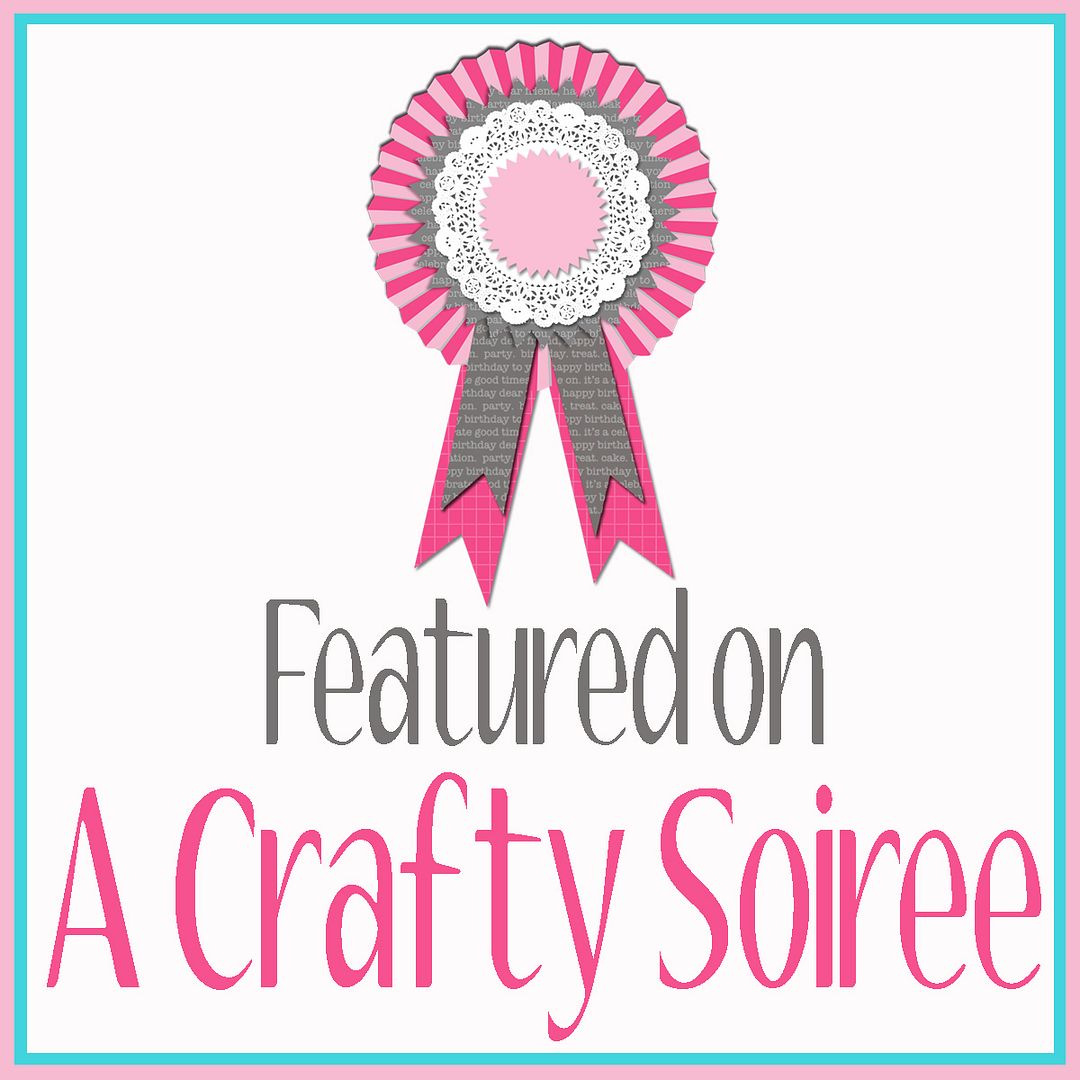 Link up to four of your creative projects (No Etsy stores or other linky parties pretty please).
Add your link to the specific posts not the main URL
Add a "Crafty Soiree" button to your blog or posts.
Please comment on the post linked up in front of you. All party goers love meeting new friends... don't just stop there...if you see something that catches your fancy-- stop by and say hi!
Your hostesses would love it if you'd follow us. You can find Malia here.